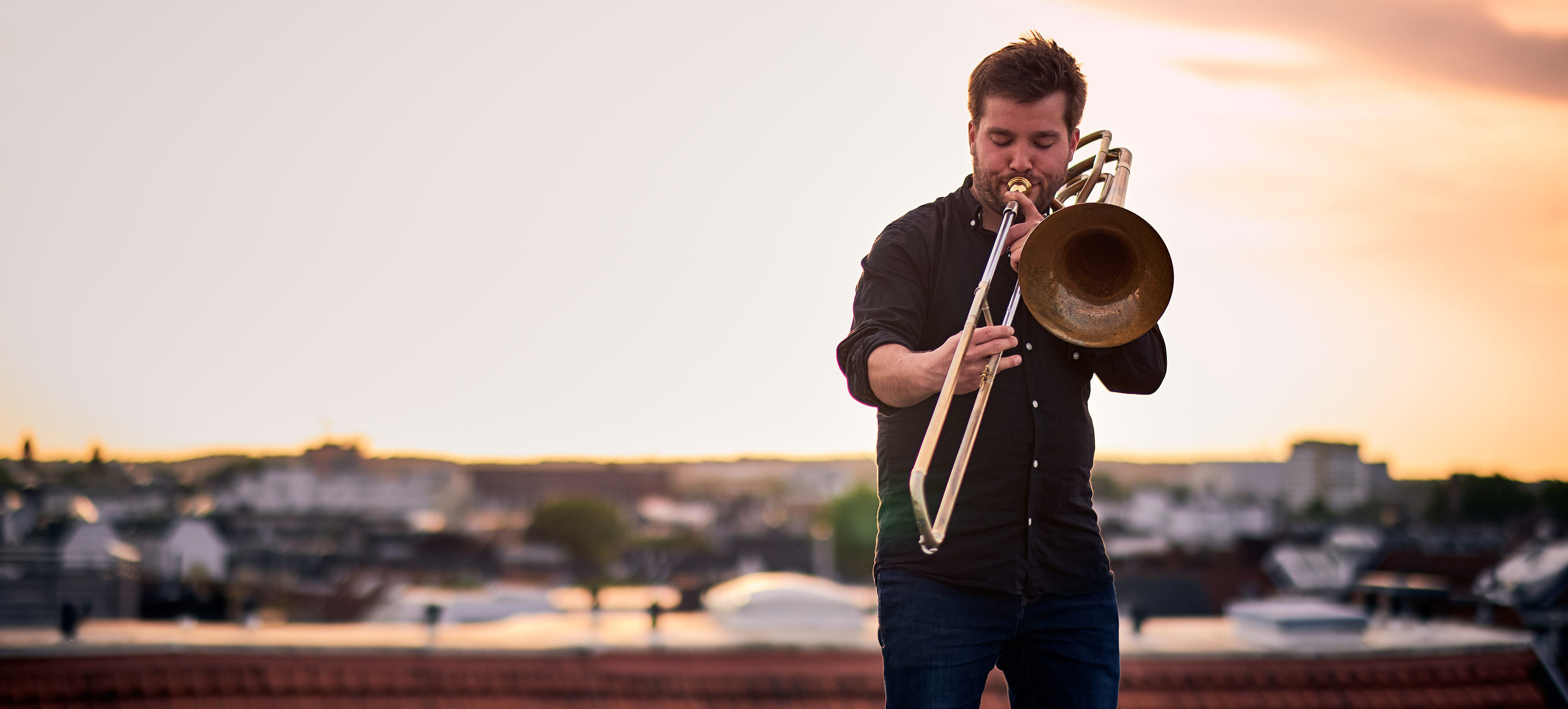 Robert Hedemann (*1991, Rostock) studierte Bassposaune und Tuba am Jazzstudiengang der Hochschule für Musik und Theater in Hamburg und dem Conservatorium van Amsterdam bei Ingo Lahme und Erik van Lier. Seit 2019 ist er Mitglied der hr-Bigband (Frankfurt Radio Big Band). 
Robert Hedemann war Mitglied im BundesJazzOrchester (2011-2013) unter der Leitung von John Ruocco, Niels Klein, Florian Ross und Jiggs Whigham. Konzertreisen mit dem BuJazzO führten ihn u.a. nach Kroatien, Litauen, Guinea-Bissau und in den Senegal. Im Jahr 2013 und 2018 bekam er das Förderstipendium der European Broadcast Union und wurde Teil des European Jazz Orchestra, mit dem er quer durch Europa tourte. Seit 2017 ist er zudem Mitglied im Ed Partyka Jazzorchestra. 
Mit seinem in 2014 ins Leben gerufene Bigband-Projekt Jazzkombinat Hamburg trägt er aktiv zur Vernetzung der jungen Generation deutscher Jazzmusiker*innen bei, indem er regelmäßig Musiker*innen der deutschen und internationalen Jazzszene für Konzerte mit dem Ensemble nach Hamburg holt. Das Jazzkombinat ist zudem Plattform für junge Komponistinnen und Arrangeure, die ihre Musik mit der Band erarbeiten und uraufführen. 
Konzerte und Aufnahmen mit...
Al Jarreau, Joe Sample, Kenny Wheeler, Billy Hart, Joshua Redman, Jim McNeely, Kurt Elling, John Taylor, Nils Landgren, Lizz Wright, Bob Mintzer, John Clayton, Ivan Lins, Miguel Zenon, Carla Bley, Steve Swallow, Aaron Parks, Nils Wogram, Jeff Ballard, Michael Gibbs, Django Bates, Lionel Loueke, Chris Cheek, Kurt Rosenwinkel, Randy Brecker, Roger Cicero, Paul Anka, Till Brönner, Alan Broadbent, Jim Black, Norma Winstone, John Taylor, Adam Nussbaum, Tim Hagans, John Beasley, u.v.a.
---
Metropole Orkest, NDR Bigband, Subway Jazzorchestra, Jazzorchestra of the Concertgebouw, Sunday Night Orchestra, Fette Hupe Hannover, Matthias Schriefl´s Multiorchestra, Jazzrausch Bigband, Stefan Schulze Large Ensemble, Roger Cicero Big Band, Tobias Becker Bigband, European Jazzorchestra, Benjamin Schäfer Hive Mind, Fabia Mantwill Orchestra, New German Art Orchestra, Oliver Leicht ACHT, Wolfgang Haffner "German All-Star Big Band"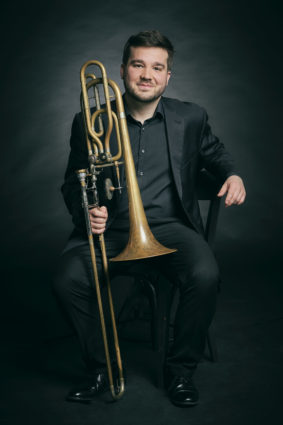 Foto: copyright hr/Ben Knabe